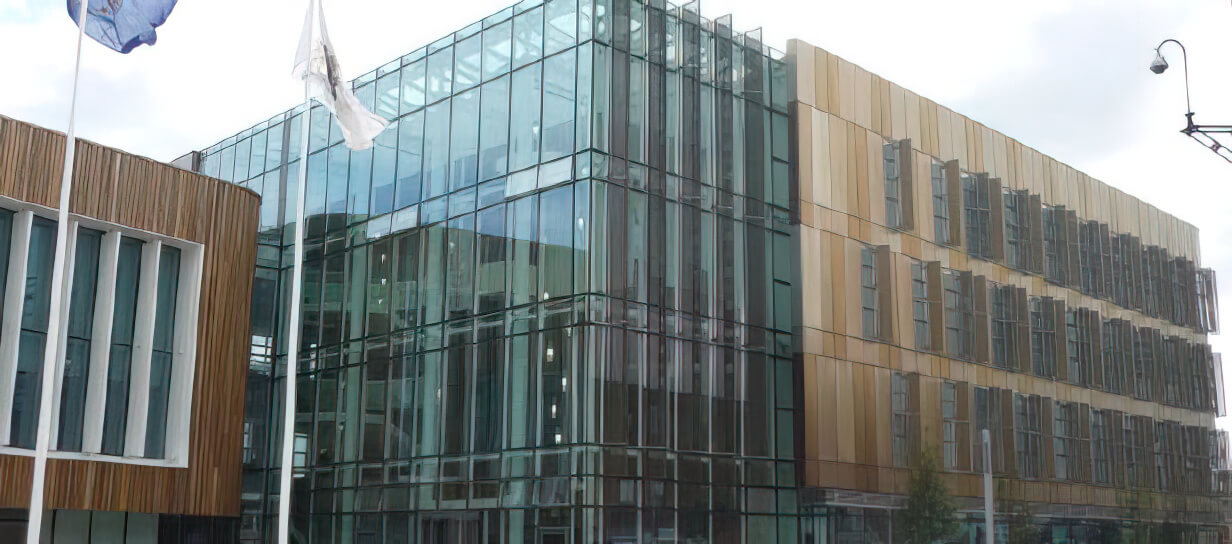 The revolutionary design of the Redcar leisure centre combines new leisure, civic facilities and a business centre into a single comprenhensive facility in the heart of Redcar. The architect S&P claim that this is an example of one of the most unique forms of community based regeneration in the UK.
The facade incorporates a comprehensive range of Dualtherm® insultating glass units, Dualspan® ceramic panels and Fritlite® silk screen glasses.Working closely with the architectual design team the glass facade required a variety of heat gain differentials which was accomodated by  using high performance Coolite® SKN products and Planitherm 'Ultra' N Low E. The residential part of the building required a solar factor of 0.4 which was satisfied by using SKN 174, the fitness suite and council debating chamber were heavily geared towards reducing heat gain and the use  of SKN 144 was an ideal solution. Planitherm Low e was introduced in all other areas where thermal efficiency was the key driver.
The history of the Redcar steel industry was represented on the facade by the development and introduction of a unique silk screen design that shows steel in it's molecular form.