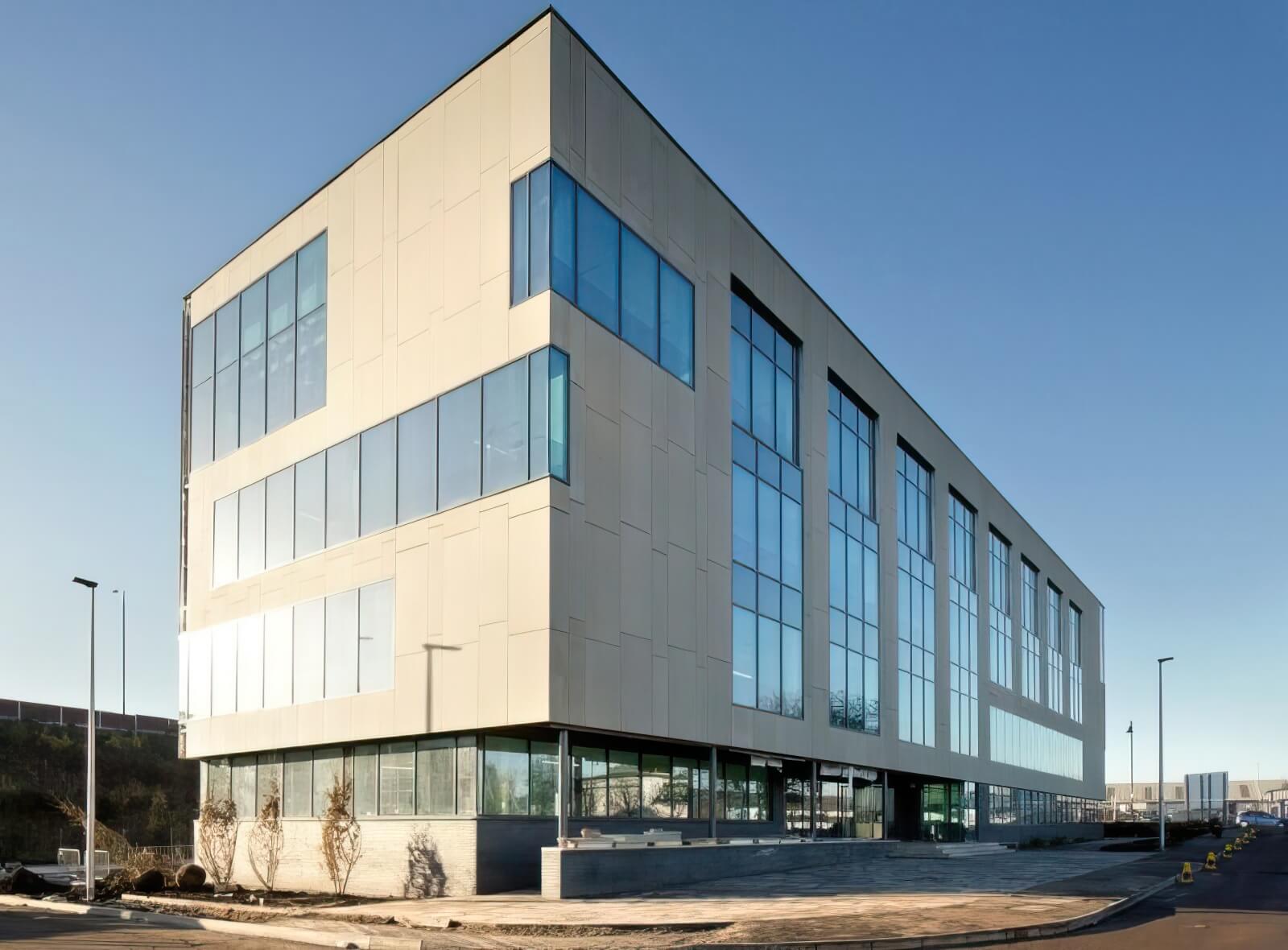 Rutherglen Low Carbon Zone
SPECIFICATION:
DualthermHP® Insulating units
Outer Leaf: Coolite SKN165
Inner Leaf: Toughened Clear
The new Rutherglen office is one of the most energy efficient buildings in the UK. The £6m building was the first of a widescale project in the area to redevelop the location in terms of commercial and residential sectors. The modern facade certainly gives the building a futuristic appearance which could reflect the low impact that the whole area has on the surrounding environment.