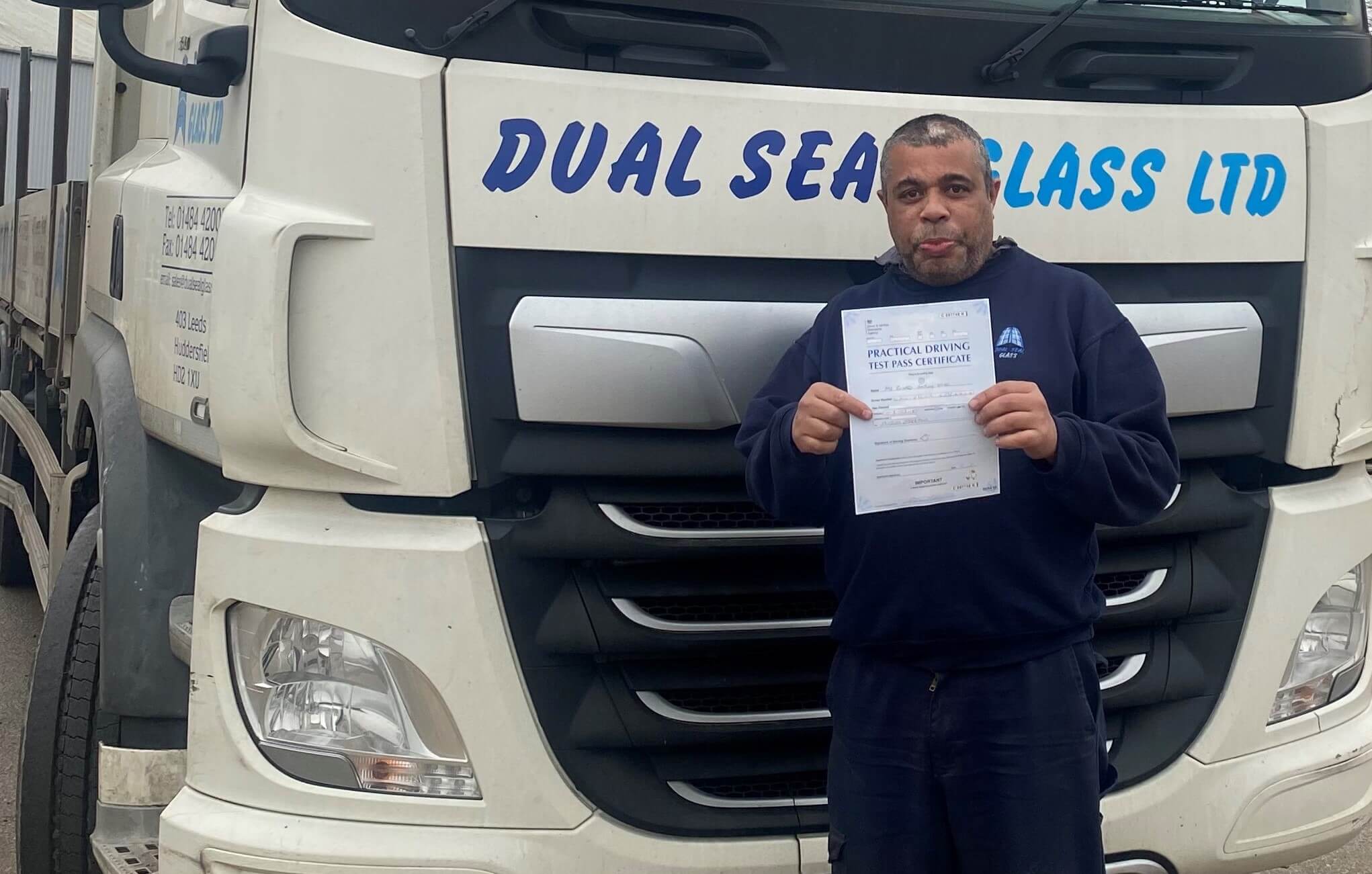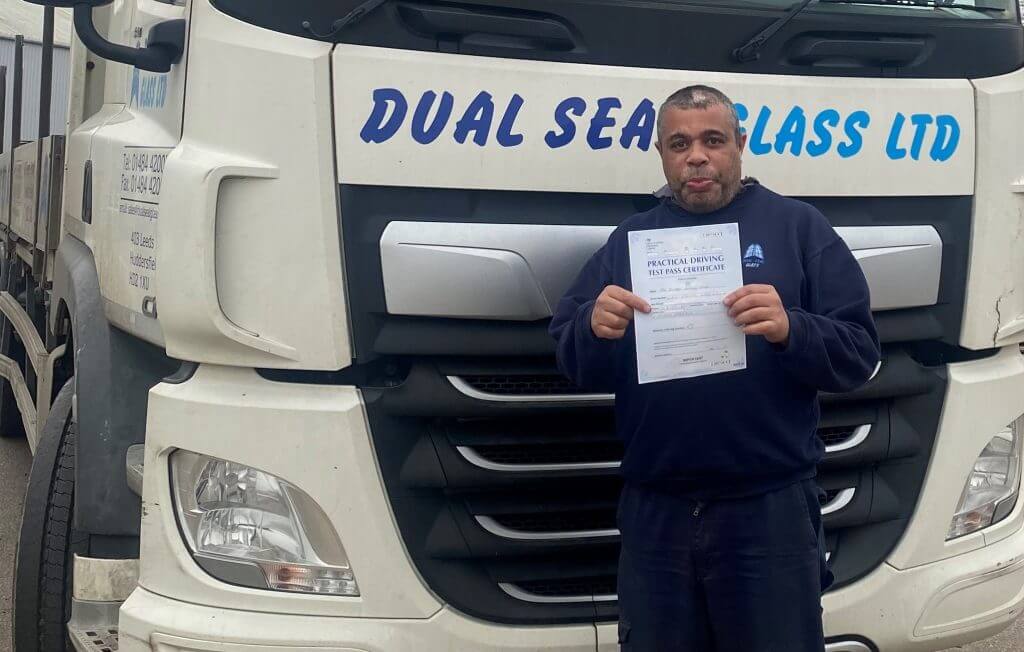 Richard David passes C+E License!
A massive congratulations to our driver Richard David on passing his C+E Licence.
Richard joined dualseal 18 years ago and is one of our longest service drivers. We currently have a fleet of 10 drivers at dualseal of which 3 have qualified for their C+E Licence-holding.
As you can see, Richard and both our transport managers, Andy and Ian, are thrilled with this achievement.
Well done Richard!
Richard David after receiving his C+E Licence
Left to right: Andrew Northrop (transport manager), Richard David and Ian Rowley (transport manager)