Pilkington Technical Performance Data

Solar Control unit configuration (6 – 16 -6)
Visible Light
Solar Energy
Solar Factor
Shading Coefficient
U – value
Colour Rendition
Project
Outer Leaf
Inner Leaf
Total Light Transmission %
External Reflection %
Direct Transmission %
External Reflection %
Absorption %
g value
SC
Air W/m² K
Argon (90%) W/m² K
Appearance
Example
SUNCOOL 70/40
CLEAR FLOAT
70
10
38
28
34
0.42
0.49
1.4
1.1
Neutral
SUNCOOL 70/35
CLEAR FLOAT
69
11
16
34
31
0.37
0.43
1.3
1.0
Neutral
SUNCOOL 66/33
CLEAR FLOAT
65
11
16
32
33
0.36
0.41
1.3
1.0
Neutral
SUNCOOL 50/25
CLEAR FLOAT
49
18
34
33
43
0.27
0.31
1.3
1.0
Neutral
SUNCOOL 40/22
CLEAR FLOAT
39
20
19
35
46
0.23
0.26
1.4
1.1
Neutral
SUNCOOL 30/17
CLEAR FLOAT
30
25
15
37
48
0.18
0.21
1.4
1.1
Neutral
Guardian Technical Performance Data

Solar Control unit
configuration (6 – 16 -6)
Visible Light
Solar Energy
Solar Factor
Shading Coefficient
U – value
Colour Rendition
Project
Outer Leaf
Inner Leaf
Total Light Transmission %
External Reflection %
Direct Transmission %
External Reflection %
Absorption %
g value
SC
Air W/m² K
Argon (90%) W/m² K
Appearance
Example
SUNGUARD SNX 60/28
CLEAR FLOAT
60
13
27
42
31
0.29
0.33
1.3
1.0
Neutral
SUNGUARD SN 70/37
CLEAR FLOAT
70
11
34
39
27
0.37
0.42
1.3
1.0
Neutral
 Twickenham Academy
SUNGUARD SN 62/34
CLEAR FLOAT
62
14
31
37
31
0.34
0.37
1.3
1.0
Neutral
 Commodity Quay Project Croydon Interchange
SUNGUARD SN 51/28
CLEAR FLOAT
51
12
25
37
38
0.28
0.32
1.3
1.0
Neutral
 York Council
SUNGUARD SN 40/23
CLEAR FLOAT
40
16
21
36
43
0.23
0.27
1.3
1.0
Neutral
SUNGUARD SN 29/18
CLEAR FLOAT
29
17
15
33
52
0.18
0.21
1.4
1.1
Neutral
SUNGUARD HP60/40
CLEAR FLOAT
60
25
37
35
27
0.4
0.46
1.4
1.1
Neutral
SUNGUARD HP50/32
CLEAR FLOAT
50
23
29
37
34
0.32
0.36
1.4
1.1
Neutral
SUNGUARD HP43/31
CLEAR FLOAT
43
32
28
36
30
0.31
0.36
1.5
1.2
Silver
SUNGUARD HP41/29
CLEAR FLOAT
41
26
26
27
47
0.29
0.33
1.4
1.1
Royal Blue
SUNGUARD HP40/27
CLEAR FLOAT
40
15
24
27
50
0.27
0.31
1.4
1.1
Bronze
SUNGUARD HP 35/26
CLEAR FLOAT
35
44
24
43
33
0.26
0.3
1.5
1.2
Silver
Acoustic Technical Performance Data
Frequency – Hertz
Double insulating
glass units
125
250
500
1000
2000
4000
Rw(C:Ctr)
Rw
Rw + C
Rw + Ctr
4 / 16 / 4
24
18
26
40
45
39
30(-1:-4)
30
29
26
4 / 16 / 6
24
21
29
43
43
45
34(-1:-5)
34
33
29
4 /16 / 8
25
22
32
41
45
46
35(-2:-5)
35
33
30
4 / 16 / 10
27
23
33
41
48
51
37(-2:-6)
37
35
31
6 / 16 / 8.8
26
27
36
43
42
53
38(-1:-5)
38
37
33
6 / 16 / 9.5
24
26
39
45
42
50
39(-2:-6)
39
37
33
6 / 16 / 8.8SC
24
28
39
48
46
56
41(-2:-6)
41
39
35
8 / 16 / 8.8SC
24
31
40
49
51
63
42(-2:-7)
42
40
35
8 / 16 / 10.8SC
24
31
41
46
46
59
42(-2:-6)
42
40
36
8 / 16 / 12.8SC
25
34
41
44
46
62
43(-2:-6)
43
41
37
10 / 16 / 8.8SC
27
32
43
46
48
61
44(-2:-6)
44
42
38
10 / 16 / 9.5SC
26
34
44
47
50
61
45(-3:7)
45
42
38
10 / 16 / 10.8SC
27
34
43
47
52
64
45(-2:-7)
45
43
38
8.8SC / 16 / 12.8SC
28
38
46
50
54
67
47(-2:-6)
47
45
41
8.8SC / 16 / 13.1SC
28
37
46
51
54
66
48(-3:-8)
48
45
40
9.1SC / 16 / 13.1SC
29
40
47
51
53
64
49(-3:-7)
49
46
42
8.8SC / 16 / 16.8SC
31
41
48
53
58
67
50(-1:-6)
50
49
44
12.8SC / 16 / 16.8SC
34
41
47
53
61
68
51(-1:-5)
51
50
46
Frequency – Hertz
Triple insulating
glass units
125
250
500
1000
2000
4000
Rw(C:Ctr)
Rw
Rw + C
Rw + Ctr
4 / 12 / 4 / 12 / 4
20
18
27
43
49
43
31(-1:-5)
31
30
26
4 / 12 / 4 / 12 / 6
22
24
32
46
47
47
35(-1:-5)
35
34
30
4 / 12 / 4 / 12 / 8
21
24
33
44
48
51
36(-2:-6)
36
34
30
6 / 12 / 4 / 12 / 8
21
28
37
43
41
55
38(-1:-5)
38
37
33
6 / 12 / 4 / 12 / 8.8SC
23
30
42
51
46
60
41(-2:-6)
41
39
35
8/ 12 / 4 / 12 / 8.8SC
24
31
40
48
47
60
42(-2:-6)
42
40
36
8 / 12 / 5 / 12 / 8.8SC
24
32
41
49
47
58
43(-3:-7)
43
40
36
8.8SC / 12 / 6 / 12 / 10.8SC
29
34
45
53
54
66
47(-2:-7)
47
45
40
Low E Technical Performance Data

Dualtherm © SOLAR unit
configuration (6 – 16 -6)
Visible Light
Energy Factors
Solar Factor
Shading Coefficient
U – value
Colour Rendition
Outer Leaf
Inner Leaf
Total Light Transmission %
External Reflection %
Direct Transmission %
External Reflection %
Absorption %
g value
SC
Air W/m ² K
Argon (90%) W/m ² K
Appearance
GREY FLOAT
LOW E
39
6
28
11
61
0.36
0.41
1.4
1.1
Grey
BRONZE FLOAT
LOW E
43
7
30
12
58
0.37
0.43
1.4
1.1
Bronze
GREEN FLOAT
LOW E
65
10
33
9
58
0.4
0.47
1.4
1.1
Green
BLUE FLOAT
LOW E
47
7
26
7
67
0.33
0.38
1.4
1.1
Blue
STOPSOL ON CLEAR
LOW E
55
36
37
39
24
0.45
0.52
1.4
1.1
Silver
STOPSOL ON GREY
LOW E
26
12
19
15
66
0.26
0.3
1.4
1.1
Silver Grey
LOW E 'ONE'
CLEAR FLOAT
70
22
43
36
18
0.47
0.54
1.3
1
Neutral
SUNGUARD SOLAR 67
LOW E
58
19
41
22
38
0.48
0.55
1.4
1.1
Neutral
SUNGUARD SOLAR 32
LOW E
28
22
18
20
61
0.24
0.27
1.4
1.1
Silver Grey
SUNGUARD SOLAR 20
LOW E
19
18
13
19
68
0.18
0.21
1.4
1.1
Royal Blue
SUNGUARD SOLAR S20
LOW E
19
34
12
33
55
0.17
0.19
1.4
1.1
Silver
SUNGUARD SOLAR B20
LOW E
19
17
11
20
68
0.16
0.18
1.4
1.1
Bronze
SUNGUARD SOLAR 08
LOW E
8
43
6
35
59
0.09
0.11
1.4
1.1
Silver
Technical Performance Data

Dualtherm © SOLAR unit configuration (6 – 16 -6)
Visible Light
Energy Factors
Solar Factor
Shading Coefficient
U – value
Colour Rendition
Outer Leaf
Inner Leaf
Total Light Transmission %
External Reflection %
Direct Transmission %
External Reflection %
Absorption %
g value
SC
Air W/m ² K
Argon (90%) W/m ² K
Appearance
GREY FLOAT
LOW E
39
6
28
11
61
0.36
0.41
1.4
1.1
Grey
BRONZE FLOAT
LOW E
43
7
30
12
58
0.37
0.43
1.4
1.1
Bronze
GREEN FLOAT
LOW E
65
10
33
9
58
0.4
0.47
1.4
1.1
Green
BLUE FLOAT
LOW E
47
7
26
7
67
0.33
0.38
1.4
1.1
Blue
STOPSOL ON CLEAR
LOW E
55
36
37
39
24
0.45
0.52
1.4
1.1
Silver
STOPSOL ON GREY
LOW E
26
12
19
15
66
0.26
0.3
1.4
1.1
Silver Grey
COOL-LITE ST150
LOW E
45
19
30
20
45
0.36
0.42
1.4
1.1
Blue
SOLAR NEUTRAL 67
LOW E
58
19
41
22
38
0.48
0.55
1.4
1.1
Neutral
SOLAR SILVER GREY 32
LOW E
28
22
18
20
61
0.24
0.27
1.4
1.1
Silver Grey
SOLAR ROYAL BLUE 20
LOW E
19
18
13
19
68
0.18
0.21
1.4
1.1
Royal Blue
SOLAR SILVER 20
LOW E
19
34
12
33
55
0.17
0.19
1.4
1.1
Silver
SOLAR BRONZE 20
LOW E
19
17
11
20
68
0.16
0.18
1.4
1.1
Bronze
SOLAR SILVER 08
LOW E
8
43
6
35
59
0.09
0.11
1.4
1.1
Silver

Saint Gobain Technical Performance Data

Solarcontrol unit configuration (6 – 16 -6)
Visible Light
Energy Factors
Solar Factor
Shading Coefficient
U – value
Project
Outer Leaf
Inner Leaf
Total Light Transmission %
External Reflection %
Direct Transmission %
External Reflection %
Absorption %
g value
SC
Air W/m² K
Argon (90%) W/m² K
Example
COOL-LITE XTREME 60/28
CLEAR FLOAT
60
14
25
39
34
0.28
0.32
1.3
1.0
COOL-LITE SKN174
CLEAR FLOAT
68
11
37
28
32
0.41
0.47
1.4
1.1
Hull Royal Infirmary North Durham Academy
COOL-LITE SKN176
CLEAR FLOAT
70
14
35
34
31
0.37
0.43
1.3
1.0
 Archbishop Blanch School
COOL-LITE SKN165
CLEAR FLOAT
60
16
30
32
37
0.33
0.38
1.3
1.0
Northern Design Centre Kilner Way Retail Park
COOL-LITE SKN154
CLEAR FLOAT
50
18
24
34
41
0.27
0.31
1.3
1.0
Ryhope Mental Hospital Trinity Shopping Centre Leeds
COOL-LITE SKN144
CLEAR FLOAT
40
20
20
31
48
0.23
0.26
1.4
1.1
Redcar Leisure Centre
COOL-LITE XTREME 50/22
CLEAR FLOAT
50
17
20
38
42
0.22
0.25
1.3
1.1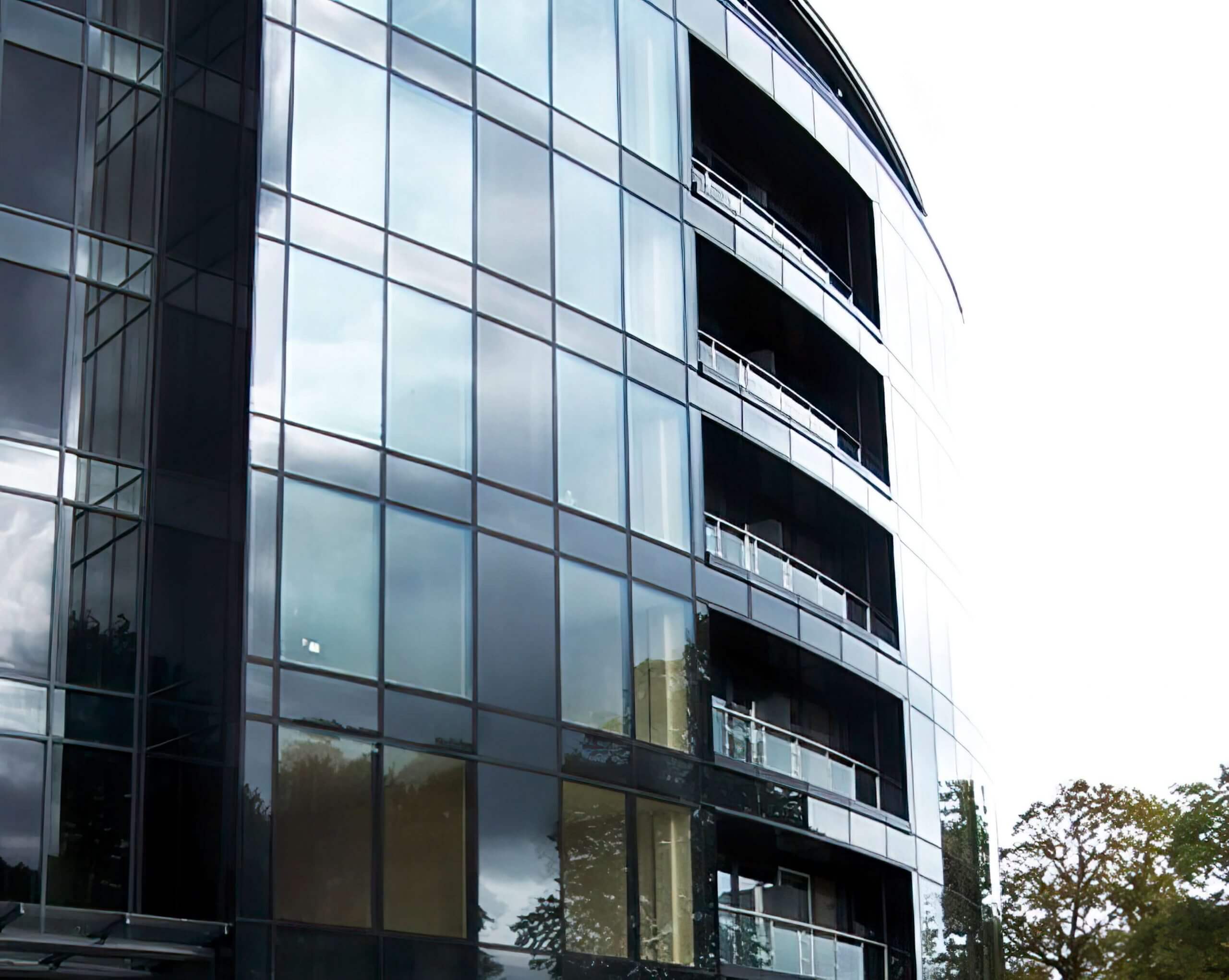 Approved Structural Systems
The following companies have awarded dualseal Ltd license to manufacture structural silicone insulating glass units incorporating individualised toggle retention channels with a nominal 23mm sealant depth*, edge deletion to suit increased seal depth and overall nominal sight line of 30mm
*Please note sealant depths may increase with environmental loadings and unit sizes, please consult dualseal technical department for further information
dualseal Ceramic Spandrels are an opaque coloured glass, produced by applying a uniform coating of enamel to one side of the glass. The latest range of enamels used do not contain any dangerous heavy metals.
The enamel is fired at a high temperature in order to fuse permanently with the glass surface, giving the product exceptional durability.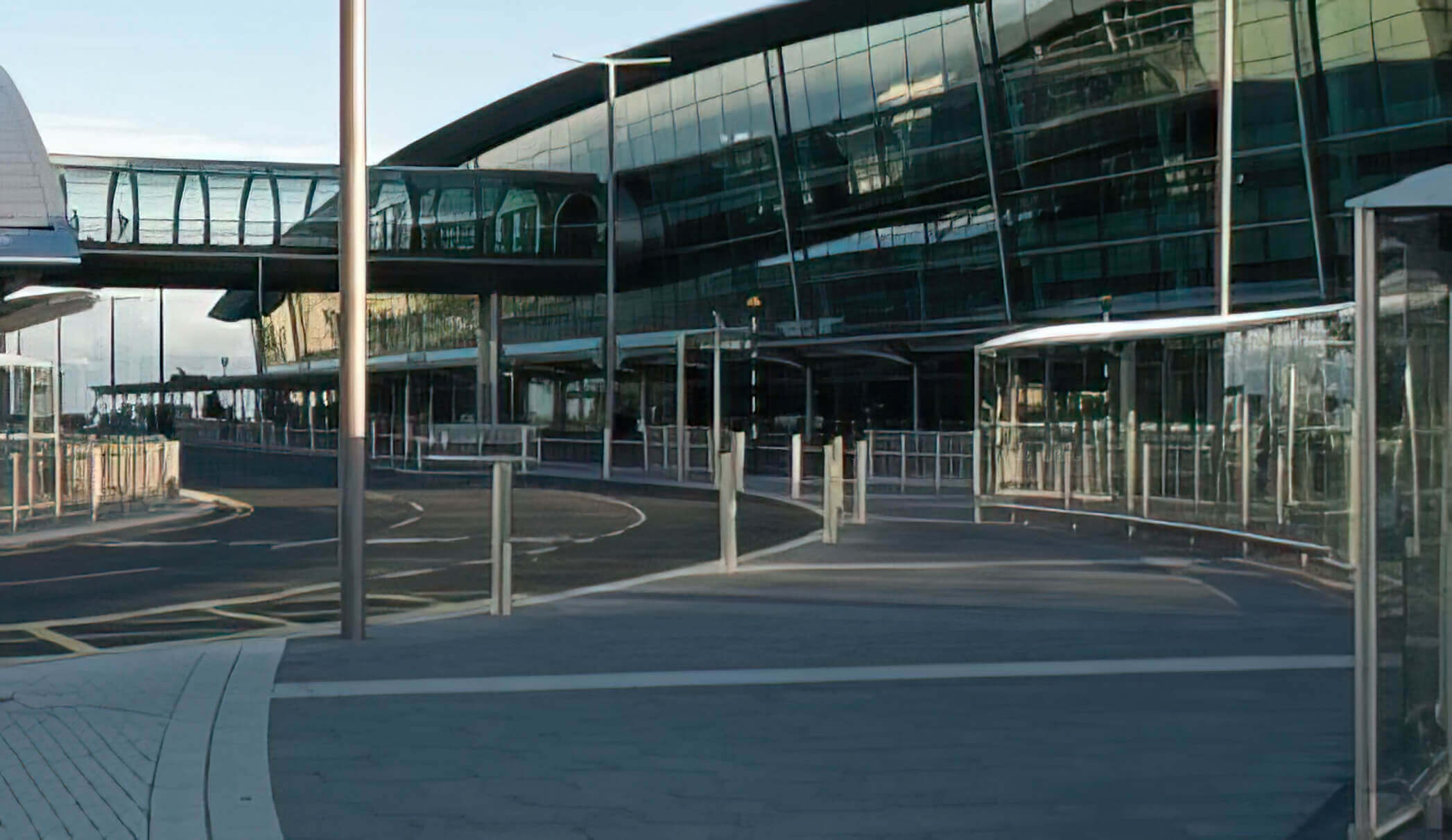 Sound Control
Noise pollution is a serious issue, particularly when living in an area with high levels of air traffic or busy roads. Too much noise can be damaging to health (increased stress, disrupted sleep) and can hinder academic learning and concentration.
dualseal acoustic insulating glazing can help keep noise outside so you can enjoy your living and work space in peace and quiet.
Function
Noise levels are measured in decibels (dB). A comfortable sound level is around 35dB in daytime and 30dB at night.
Acoustically, insulating glass cuts out excess sound and reduces the harmful effects of noise and is particularly effective in buildings near to high streets, urban traffic, motorways, train stations and airports.
The acoustic glass within a busy double-glazed unit comprises a special interlayer which acts as a dampening core to prevent sound frequencies from vibrating from one pane of glass to the other. This absorbs and weakens sound energy, helping to act as a barrier to noise.
Benefits
Acoustic insulation is very important to create a space where sound does not hinder concentration and does not add to the day-to-day stresses experienced at work.
You can keep the workplace at a sensible noise level so you are able to create an environment with less outside influences creating a more tranquil space.
Reduce impact noise, particularly on roof lanterns when it is raining.
Acoustic glass can be combined with many other products for multi-functional glazing, such as thermal insulation, solar control, low-maintenance and decorative glass.


Have you tried the Glass dBstation app from Saint-Gobain? Thanks to this acoustic simulator from Saint-Gobain Glass, you can easily determine the best performing glazing for your windows according to the noise pollution of your surrounding environment.
Compatibility: Requires iOS 4.0 or later.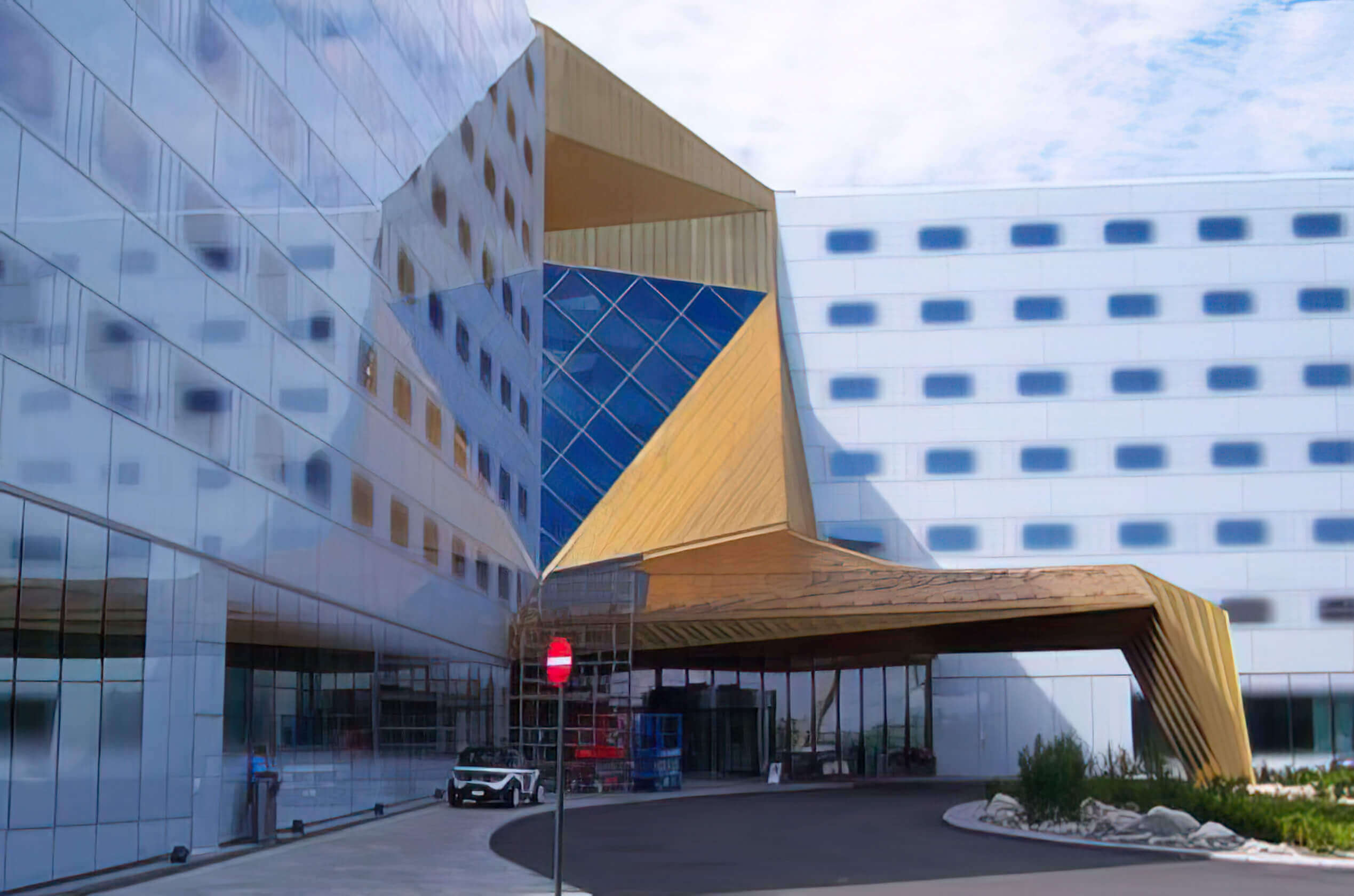 Ceramic Designs
Dualseal silk screen glass offers aesthetic solutions for architectural design with standard or specially commissioned designs being available. This variation in designs provide options for privacy, obscuration and solar control.
Standard patterns can be viewed using the adjacent page link view but purpose made designs are available on request and are costed individually. The designs can be applied to the whole panel or in selected areas to suit the application.
With increased ceramic coverage on the glass, screen printing helps to control heat and light transmission. The shading coefficient of clear and body tinted glass is reduced, thus allowing greater flexibility of choice and design.
Benefits
Wide range of visual effects available
No discolouration by internal condensation or deposit of volatiles
Durable
Toughened to BS EN 12150: BS EN 12600 Impact Classification 1

(C)

3 (minimum)
Resists corrosion and chemical attack
Easy to install with minimal maintenace
Vanceva®
Without light – colour would not exist. Therefore it is perfect that modern day trends continue to bring colour into glass. Often a path for natural daylight, today's windows offer architects and designers a dynamic palette on which to display colour
No longer reserved for paint and wall coverings, architects and designers continue to push the envelope, developing colour design methods for every glazing application. When exploring light, form and space in the design process, glass can be the answer for all three considerations with the addition of Vanceva© colours.
New hospitals, living rooms and urban facades can showcase colour in the glazing design. Colour and light are used not only to define space, but to stimulate and even inspire those who inhabit it.
Please contact our technical department to guide you through the colour selection process and finalise your requirements.
ScreenLine Blinds
ScreenLine is a system of blinds, which are assembled and permanently sealed within the double-glazing cavity.
Once sealed in this totally dust free environment, the blinds require no cleaning, always appear new and are protected from damage unlike external blind systems. Benefits also include enhanced sun shading features and it also enhances the u-value of a sealed unit.